Implants
Returning to patients the joy and freedom of eating healthily.
Dental implantation is a treatment method involving the embedding of an implant (artificial root) in a location where a tooth has been lost and then attaching an artificial tooth to that base.
Compared with conventional bridges and dentures, implants restore the functionality of lost teeth without harming or burdening one's remaining natural teeth.
Implants enable natural eating just like one's real teeth. In addition, just like with natural teeth, chewing with implants helps stimulate the brain, helping promote health maintenance with senior citizens. At Tokyo Gulf Dental, our specialists courteously and carefully respond to patient concerns and questions and provide treatment which stresses safety first based on CT scanning and diagnosis.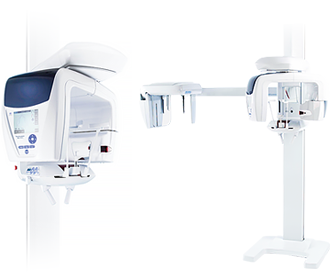 Tokyo Gulf Dental uses a Veraviewepocs 3Df CT scanner, which exposes patients to a lower dose of X-rays and ensures accurate diagnoses via high resolution images. Advanced multicolor image processing enables viewing from multiple angles, aiding accurate diagnosis, as well as assisting precision when inserting dental implants.



Implantation dentistry is an extremely effective treatment method for restoring oral function. I strive to provide implant dentistry which meets the diverse needs of patients, such as difficulty eating and worries about appearance. However, implantation is not without its demerits. It is my desire to carefully discuss with patients both the strengths and these weaknesses and provide treatment after resolving each of their questions and worries.
| | |
| --- | --- |
| Name: | Yasushi Makabe |
| Birthplace: | Chiba |
| Specialty: | General dentistry, dental implants |
CV:
March 2008 Graduated Tokyo Dental College
March 2009 Completed dental clinic resident training program
April 2009 Entered Department of Oral Implantology, Tokyo Dental College
March 2012 Completed Graduate School PhD Course (Oral Implantology), Tokyo Dental College
       Acquired PhD in Dentistry
April 2015 Clinical Assistant Instructor, Department of Oral Implantology, Chiba Hospital, Tokyo Dental College
Japanese Society of Oral Implantology member – Specialist Dental Practitioner certification acquired
Japanese Academy of Maxillofacial Implants member